Doug Gray Talks Marshall Tucker and Soul of the South and His Long Career
Written by Rich Monetti on March 27, 2020
The Last Remaining Member of the Iconic Band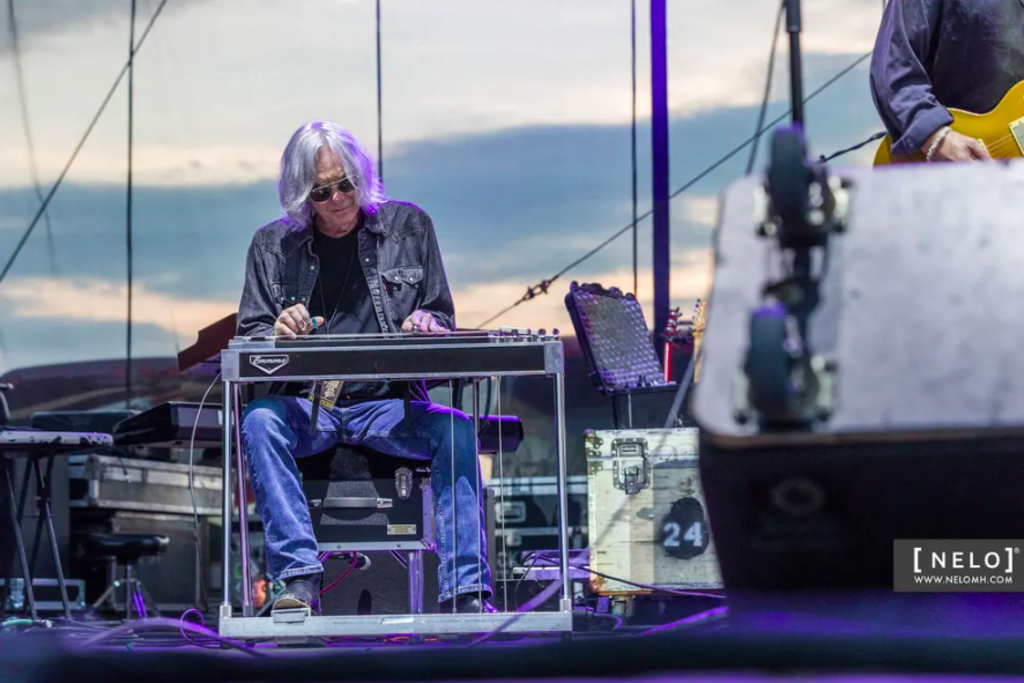 The Marshall Tucker Band first got together in the early 70s—absent of anyone actually named Marshall Tucker. The impetus for a name occurred when original members Tommy Caldwell, Paul T. Riddle, George McCorkle, and Jerry Eubanks were rehearsing at an old warehouse in South Carolina. Not so much an urgent search for an identity as it was to fill their stomachs. Overdue for dinner, they abruptly settled on the name they found on the key that opened the building. 40 years later, and after hits like "Fire on the Mountain" and "Can't You See," the legacy is not going anywhere, but only Doug Gray remains.
The new look on stage returns only one word to sum up the feeling: "Weird," he said, succinctly.
Old is not done.
The whole new cast of characters doesn't really have him missing a beat, though. "At that point, you really don't think about it, because you're objective is to do what you started out doing. First, is to be able to buy enough beer for the weekend," he joked, and second is to mesh it enough together to pull off the show."
Of course, Gray is not in denial about his 64 years, and he knows he can't hide among the younger roster of players. "Hell yeah, I'm old. That's one thing you can't fool people with," said Gray.
In terms of passion and creativity, age is only a number and doesn't mean as much as logistics."The creativity comes when you put the right person in the right place at the right time. It's like seeing Elton John and Billy Joel. Sometimes it meshes and sometimes it doesn't," said Gray.
He also acknowledges that while the music provides a youthful mindset, he's realistic about the lengths that playing the chords can go. "Everybody's got aches and pains. I don't care if you're ten years old. If you fall down, it hurts," Gray reasoned.
But he feels pretty good nonetheless, and the signs clearly show that his music continues to make the grade. "People are still showing up so how can you possibly give up if they haven't given up on you," Gray asserted.
Soul of the South
Gray never gave up on the recently released Soul of the South either—even though it's been 30 years since the music was recorded. The wait ensued mostly because there were only eight songs. "But somebody eventually said hell, 'why don't you throw it out there for some of the collectors.' Sure enough, we did, and it sold quite well," he said.
The songs originally emerged after Tommy Caldwell died in a car wreck, and Gray wanted to record something everybody would like. That meant an R&B sound, and even had Michael Bolton writing one of the songs.
Gray also had some of the guys from Derek and the Dominoes giving the set a blow. "It's done with Memphis horns," said Gray.
They did have a condition, though. "They all wanted to play on a Doug Gray record – as long as it sounded different than Marshall Tucker," he revealed.
Nonetheless, the notes did require a remaster. "You can't make something that was made 30 years ago sound up to date unless you spend some time on it. We pulled out the old master and baked it up for about two weeks. A lot of people like it, and say had it come out back then, it might have been a big hit," said Gray.
Bill Haley at the Beginning
For himself, Gray was first struck by Bill Haley at the age of six, while his parents helped round out his music beginnings. "My mom and dad used to take me out to listen to R&B and Hank Williams Sr, and I just kind of fell into it," Gray remembered.
B.B. King later stuck a chord, and the soul eventually full circle. "We got to open some of our shows with him," Gray said. "That was really cool."
The band originated after he and Tommy Caldwell got back from Vietnam, and decided to give their high school dreams one more shot. They had played all kinds of places, and meeting Ian Anderson piped up like a brew of home cooking. "I said, wouldn't it be nice to have a flute in the band.' This was like our way of making that soup your mom or dad made," Gray said. "We were putting a little bit of everything in there."
Differences do not matter.
The industry has long concurred. "Billboard Magazine could never classify us. I mean Kid Rock does our stuff, Waylon Jennings got one of our songs to number two, and Poison puts out some of our Marshall Tucker stuff."
The fans are just as diverse as the stock. "The songs mean a lot to everybody," Gray said. "You'll even get a 15-year-old kid coming up to you with his pants around his ankles, thinking that's cool, what is it? I don't know what to tell him, except I'm glad you like it, and we got 33 CDs out there."
Even so, he doesn't see a difference in America despite the seemingly vast divide across the political and cultural landscape. "If people were really different they'd be aliens," said Gray
He does, though, see a distinction between Marshall Tucker, and all the one-hit wonders that fall by the wayside. "Most of them aren't as ugly as me," he joked.
On the other hand, Gray can't exactly put his finger on why some bands fail, but he'll try anyway. "I think some bands forget that just because they put you up on a stage doesn't mean you have to act like a knucklehead," he said.
That said, there's no reason to assume that he will be dragging his knuckles anytime soon.
Writer can be reached at Rmonetti@aol.com
Please like my entertainment page
---
Reader's opinions
---