Bobby Caldwell Sings the Universal Language with his Music
Written by Rich Monetti on March 26, 2020
A Look Back at a Long and Successful Career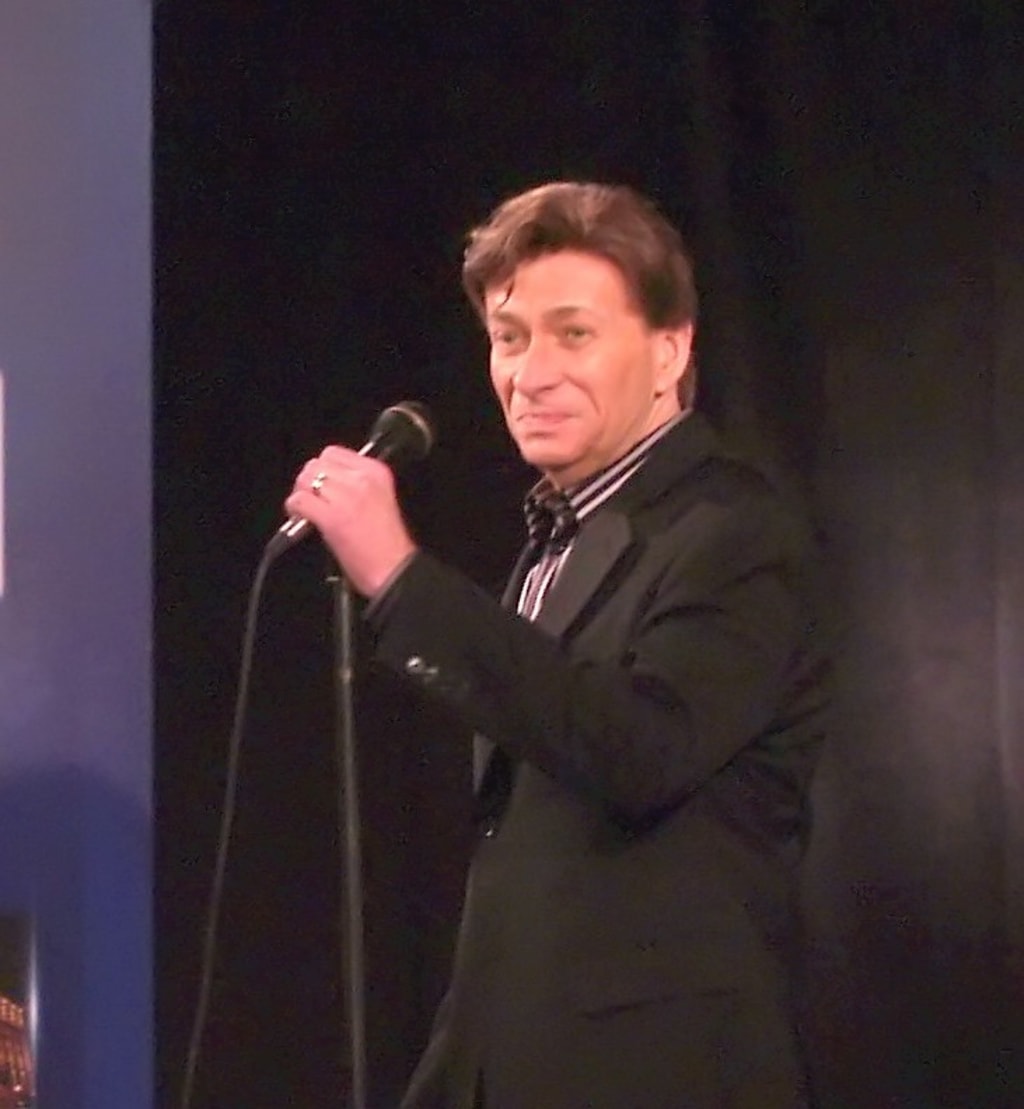 Photo credit: Phil Konstantin
Bobby Caldwell officially arrived in 1978 with his enduring hit, What You won't Do for Love. Covered by almost a hundred artists since, his style derives across genres that stretch from R&B and Smooth Jazz to Big Band and Motown. He first picked up a guitar at ten, began playing out in high school by 14 and was soon hitting the club scene in Miami at 17. One Little Richard heard his band and offered to take the foursome to California to back his vocals. Settling the teenagers in a house in Beverly Hills, it would seem Caldwell was well situated and knocking on the doors of stardom. But despite the famous zip code, those early years were a struggle, and just because the rent was covered, doesn't mean the other necessities followed.
"Eating was a problem. We knocked around out there for about four years and just couldn't put it together," Caldwell revealed.
As a result, Caldwell temporarily threw in the towel. "I got to a point where I was making enough money to support myself but getting a record deal was next to impossible. So after being beaten down for so long, I went back to Miami with my tail between my legs," he lamented.
The musician did have a familiar landing spot, though. "My father was luring me back to work in land development with him," Caldwell said of the 1976 reunion.
But the decision turned out not to be a fall back or a detour. "What happened was my mother comes to me with an article from the Miami Herald, and it's about KC and the Sunshine Band," Caldwell said. "Miami's favorite son, so I had a grocery bag filled with original songs, and I went to a place called TK records. Two days later, I signed my first record deal, and it turned out the whole thing was in my own backyard in the first place."
To the fore, his second act had a skin deep component to them. "I was kind of a blue eyed soul singer. But it didn't really affect me, because I had never released an album, and I really hadn't found my identity. So it was my debut album that kind of pigeonholed who I was going to be, and that was ok," he remembered.
The fact that his stomach was full didn't hurt either. The same goes for achieving a profile that stretched across the world. "It was earth shattering. I was getting recognized from one point of the globe to the other, and What You won't Do for Love continues incredibly to be covered by all kinds of major artists. It's the song that won't go away," Caldwell boasted.
Of course, all the sudden fame did have him staying out of trouble. "Are you serious," he joked. "Miami, Florida was ports of call for everything illegal. It was more than one youngster could handle."
As could be expected in any journey, the curve did bottom out. "There were four years of my career when I was without a record deal," Caldwell lamented.
The singer/songwriter stayed the course nonetheless. "During that time, I had move back to LA and hooked up with people in a writers circle. You know, the preferred writers of the day that were writing for some of the biggest stars in music. From there, I got into the company of musicians like Toto, Chicago, Boz Scaggs and the Commodores. Everyone who was on the charts, and I started to like writing songs for them. I didn't have to travel so it was alluring, and again, there was the whole food thing."
But while the meals are no longer on wheels at this point, his reach is and it's taken flight. "I've got 14 albums, and I would say I have maybe 500,000 fans in the U.S. that I can count on. In that, I mean fans who are looking for the next Bobby Caldwell album. So I continue to make records, and I continue to tour overseas, where it's still outstanding. Let me tell you, there's something about Japan. They just don't let go," Caldwell said.
Still, he's had to roll with the seismic shifts in the industry. "What we've witnessed has been earth shattering and a whole new paradigm. There are no more record stores, radio has all but disappeared, and you're dependent on social media and live performing to sell your merchandise. It's like learning the music business all over again. But we embrace it, and we've learned the ropes," said Caldwell
More than a boast, being on top of change is a necessity to maintain an independent course. "I wouldn't be on a major record label for all the money in the world," he said.
Caldwell's own studio lets him keep his distance, while record label economics does the rest. "You know what CDs retail for, and then the major record labels charge back to the artist every cent spent to promote the record. After all that, they give you a small annuity. Instead, we do everything right here in New Jersey, and the whole album costs $1.50 to make. We then sell it for $20 so do the math," asserted Caldwell.
At the same time, his career has allowed him to go big in the movies. "I was making CDs in the American Song Book and was doing a lot of Sinatra music. It turns out that the big movie studios love to use his songs. Unfortunately for them, the price tag is about $250,000 a piece. But Bobby comes a lot cheaper, and you would never know the difference. Eventually, I was all over the map with major motion picture film makers and went on to write a whole bunch of themes," he said.
The main theme of his life, however, extends beyond any one song. "Music is the common thread we all share. It's something that can enhance your life, get you through rough times and bring you back to another time and place. It also filled with joy, and at the end of the day, the universal language," Caldwell concluded.
Please like My Page on Facebook
Writer can be reached at rmonetti@aol.com
---
Reader's opinions
---